Two traditional fairy tales, richly retold as short chapter books ideal for family reading aloud at bedtime: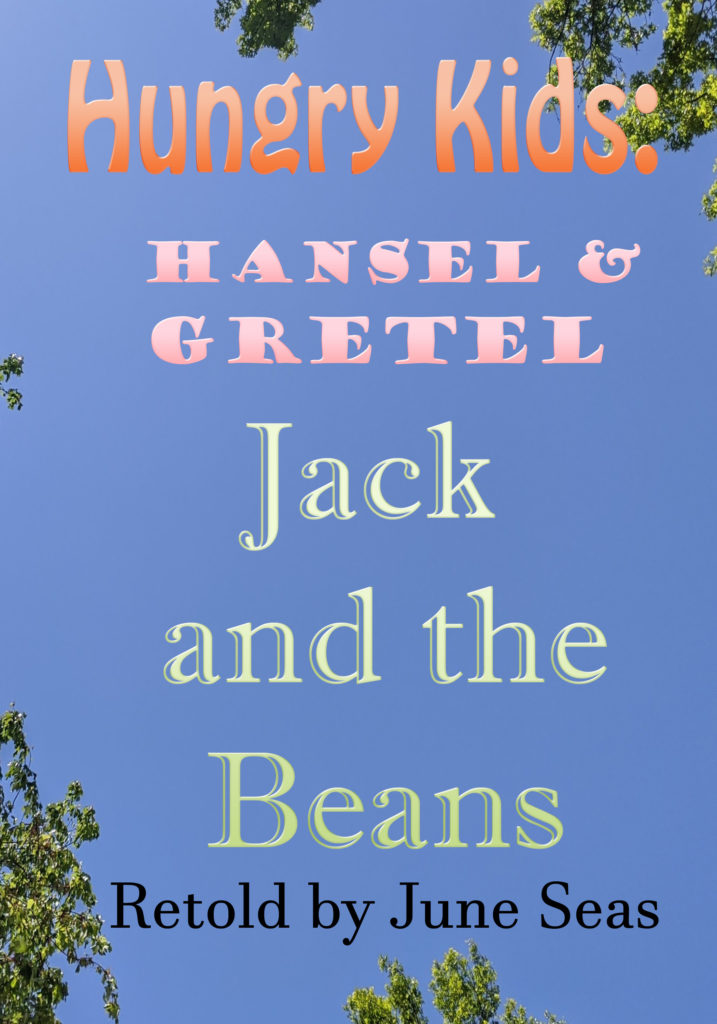 If you don't know Jack and the Beanstalk, or even if you have met, this is a worthwhile read.
Jack is an active boy who climbs trees and runs freely in the countryside. He lives in a poor village and because of his mother's sacrifices for him, he hardly feels his poverty, but sometimes they are hungry. When he sells their cow to a little man for "magic beans", his mother believes him a fool. The beans lead Jack on a magical adventure climbing a beanstalk to a giant castle in the sky, where he meets a giant boy. Jack's funny adventure teaches lessons in perspective, and the different meanings of big and little, as he learns and grows himself.
In the second alluring tale, brother and sister Hansel and Gretel live with their father and their domestic and wild animal friends. When Father brings a woman home to live with them, she seems to bewitch him. The hungry, abandoned children find and eat a cottage in the woods made entirely of sweets. Ensnared by a witch, each child works toward escape. They return home with riches for their family, and richer in wisdom, too.
Each chapter is about a 10 minute read aloud, with time for discussion about the action, comprehension checks and prediction what will happen next. Quaint chapter illustrations offer clues. Bonus discussion questions included for book clubs, school teachers and homeschooling.
Educational entertainment for children and adults, this retelling offers many new levels of understanding. Children and adults will find these stories funny, suspenseful and surprising, no matter the reader's history with the tales. The language is rich enough to please the literary tastes of all ages.