Buy here: https://amzn.to/2Ajl0hg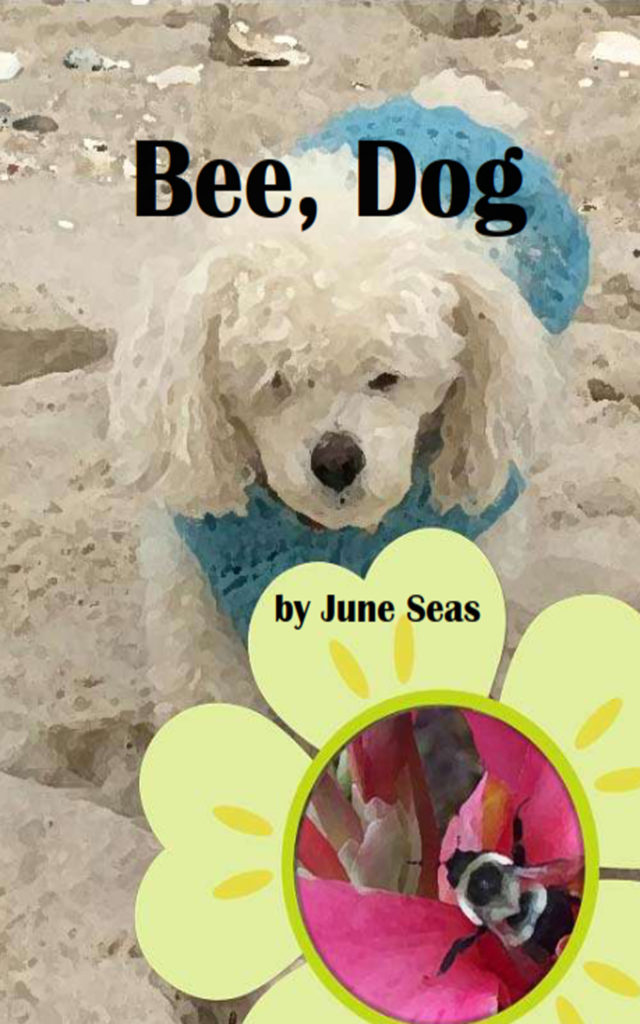 A little boy wants to run and race his sleepy poodle, who likes to nap.
Bee, Dog is a funny first easy reader for practice reading words with B and D. Some new readers benefit from practice with telling apart the difference between these letters and sounds. This story uses a limited number of easy words and pictures to help your early reader. Activity worksheets included!
Fun and educational for summer reading and homeschooling, and amusing for grownups and dog lovers, too!
The author says:
My rescued miniature poodle named Ari , (short for Ariel) is cast as Bob the Dog. (When the NASA/SpaceX launch happened this summer, the astronauts were Bob and Doug, just when I was writing about Bob the Dog! (Sounds like…)
Children need easy readers for building confidence, and the best ones are funny for kids and for grownups. I see so many attempts which plod. I always try to include tongue in cheek humor for the whole family with the music of language even at its simplest. This spring of online and home schooling and closed libraries made it harder for the newest readers to get the support they may need, so I made this book for my little friends looking for just this prescription. I included tried and true tips and plenty of one syllable, short vowel phonics practice with the consonants work.